Caffeine
Location :
Send
to My Mobile : Letchworth Cafés : Cafés and Coffee Bars Home
Details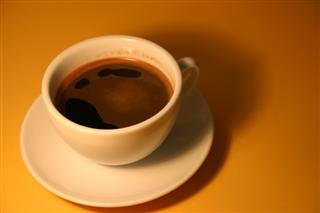 Huge selection of espresso-based drinks, teas, hot chocolates, chais, juices,
presses and imported soft drinks.

We specialise in freshly prepared to order hot and cold sandwiches (we love
double decker sandwiches and they're all big!), panini, bagels and wraps
accompanied by homemade salads and pickles/relishes, and the most exquisite
homemade soups served with a freshly baked bread that best suits the taste of
the soup.

If you want something "small" or have a sweet tooth we have a selection of
freshly baked pastries, homemade scones, cookies and muffins from caffeine's own
authentic American recipes, and cakes to die for, especially Eli's Cheesecake
(the world's best, straight from Chicago!). Oh, and we mustn't forget our real
dairy ice cream milk shakes! (coming soon: sundaes)

Treat yourself to the lazy Sunday you deserve with our Sunday brunch. Come
relax and linger over a coffee and the Sunday papers or a good book (we have
many or bring your own) and try one of our Brunch specials (blueberry pancakes
with real maple syrup are a favourite) or choose a bagel or panini from our
regular menu.